HAPPY FRIDAY!
It is the last day of November.
What does that mean?
Tomorrow I am going to have a dance party
and run around the house shouting HAPPY DECEMBER.
Seriously. I do this every December.
It must be the little girl in me.
________________________________________________________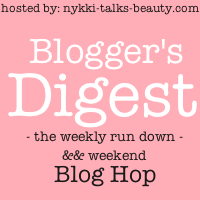 If you are in need of some great online, homemade business shops to spoil yourself or loved ones, don't forget to check out
Charming Holiday magazine & catalog
! You won't be disappointed and will feel plenty inspired.
Here are the shops I featured this week:
I can't wait until after finals so I can be all crafty and do this.
Chai tea lattes are my go-to drink all year round. But I can never seem to make them
at home the way they do at Starbucks or Saxby's. Ah, it makes my soul sad.
Do you have a sweet tooth like me?
I like even just a little bit of something sweet after my dinners.
________________________________________________________
Link Up Party Rules