This was ori
ginally posted on Life. Love. Lauren. on August 30, 2012.
________________________________
Hello!  My name is Amy and I am the blogger over at
The Charming
, a general lifestyle blog that focuses on art, inspiration, and wellness, with a bunch of other topics tied in.
The lovely Lauren asked me to guest post for her since she's getting settled in her new job and she suggested I write about traveling -- a favorite topic of mine!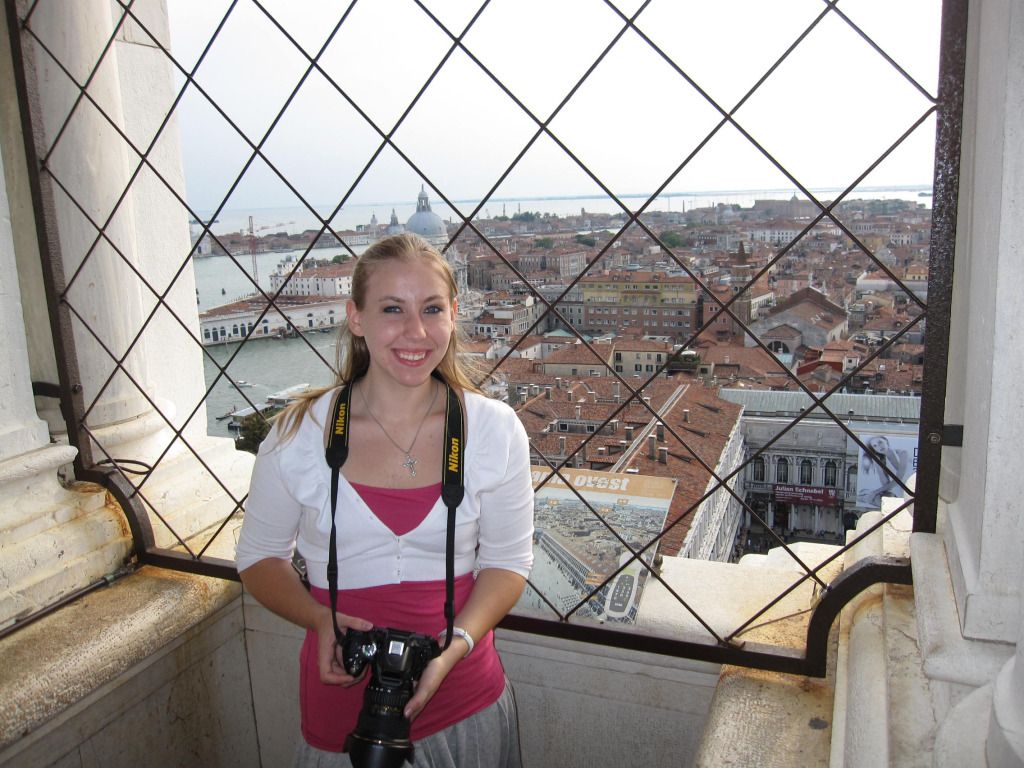 Venice
Traveling is such a passion of mine: experiencing new cultures, trying the local cuisines, stepping in to history, soaking up the landmarks, but, more importantly, escaping the day-to-day, discovering more to life, and creating memories.
I've done a lot of traveling in my life.  It's a desire my mom instilled in me and I'm always yearning for my next trip, regardless of if I'm driving there or flying there.  I've stayed on a farm, in Bed and Breakfasts, hotels, resorts, inns, motels, with family and friends, and have been on cruises.  I've been throughout Europe, the USA (including Alaska and Hawaii), Canada, and the Caribbean with dreams of adding South America, Africa, Asia, and even Antartica to my list.  My husband and his family is also quite the travelers because they are actually immigrants to America with family spread throughout four continents.
I've written about how to
pack lightly for traveling
, because it is incredibly important.  Do you know that, though carry on baggage is
generally
 free on airlines, checked baggage costs can really add up.  And, if you're flying on small, puddle-jumper airlines, even carry on baggage has costs according to weight. 
Today, I'm here to talk about general tips for traveling.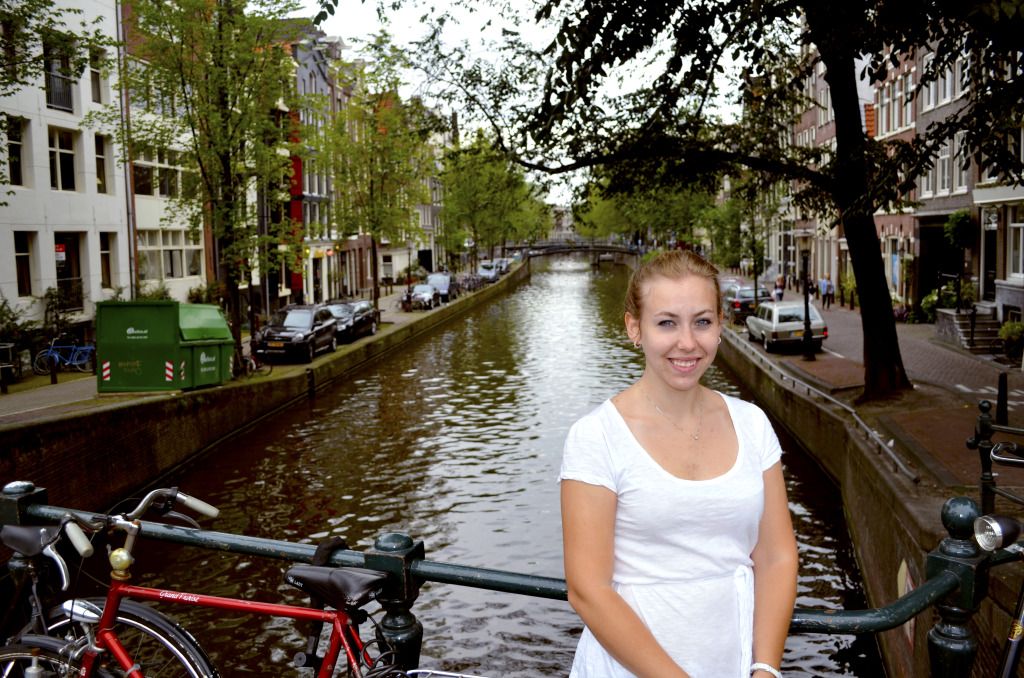 Amsterdam
Before You Go
Make sure that you have copies of your identification, just in case.  If you lost your passport, ID, etc, or these get stolen, then you'll have these copies available to you back in your hotel room or just in a different location.  If you're traveling abroad, this will help expedite the process at the embassy.  
Make a few calls.  You may want to call your health insurance company and find out how you may be covered if you need to seek health care in your destination.  In which case, I always bring my insurance card just in case.  Same with auto insurance if you're planning on driving.  Copies might suffice.  Also call your bank and let them know what dates you will be traveling and where you will be going so they don't freeze your card.  You will be responsible for looking at your bank records closely to monitor it's activity since they won't.  Lastly, find out about cell phone coverage where you're going.
Cell phone.  When my husband and I went to Europe for a few weeks in August 2011, we went ahead and paid for the international plan for a month and got a texting plan of 50 texts each for a month.  Just in case there was an emergency and we either got split up, needed to call the hospital, call family, etc.  Another option, is to get a prepaid calling card.  
My husband's family, who is all international, always just gets a prepaid calling card whenever they travel.  They seem to like it.  I personally am not sure how that holds up if your phone won't even dial out because it doesn't have an international plan, but it's an option to consider.  
Another option is Skype.  I have used Skype when I know there is going to be Wifi where I am going to be (hotels, staying with friends/family that have it, etc).
Please, please plan ahead.  It's important.  Know where you want to go, know how you're getting around.  Browse around for good deals.  I was unable to go tour Anne Franks home in Amsterdam because I did not plan early enough to get the times that worked best with our schedule the one day we were in Amsterdam, but I was able to go see the 9/11 Memorial in NYC because I booked in advance and found a time that worked well with our schedule.  One time, I was being all "chill" and relaxed and didn't really plan ahead, and my husband and I went without dinner one night on our honeymoon because all the restaurants around us were either closed or didn't deliver before we got back to the hotel without sightseeing and we had already dropped off our rental car.  Mind you, we got to the hotel at 9:30 PM on a Saturday night.  
Also, some destinations require certain vaccinations or prescription medications (Africa), visit the 
CDC
 for more information.  The CDC can also let you know if there are any health concerns in your destination.
Cruises
I love cruises.  I have been on four: a Carnival one to Mexico, a Disney one in the Caribbean, a Princess cruise throughout Alaska, and another Carnival one throughout even more islands in the Caribbean.  It is by far the cheapest way to travel because they are all inclusive (with the exception of alcohol).  Plus, you can go to multiple cities/islands/countries without dragging around your luggage from hotel to hotel.  For less than $1,000 you can go away for one week, have all your meals provided for you, a room to stay in, and a bunch of free cruise ship activities, and then some left over.  
If you go to 
Vacations to Go
, you can find all sorts of great deals on cruises, usually ones that are within 90 days of sailing out and still have rooms to fill.  I've never personally booked through them, but my mom always recommends them -- I have no idea if she's used them when she booked our cruises.
A few tips for cruises:
At the end of your stay, you still need to tip those who service your room.
Though you can certainly book excursions through the cruise line website, you can definitely find excursions that are more cost-effective by searching online elsewhere.  
Regardless of where you book the excursions, it's generally accepted that you also need to tip the drivers/tour guides/etc.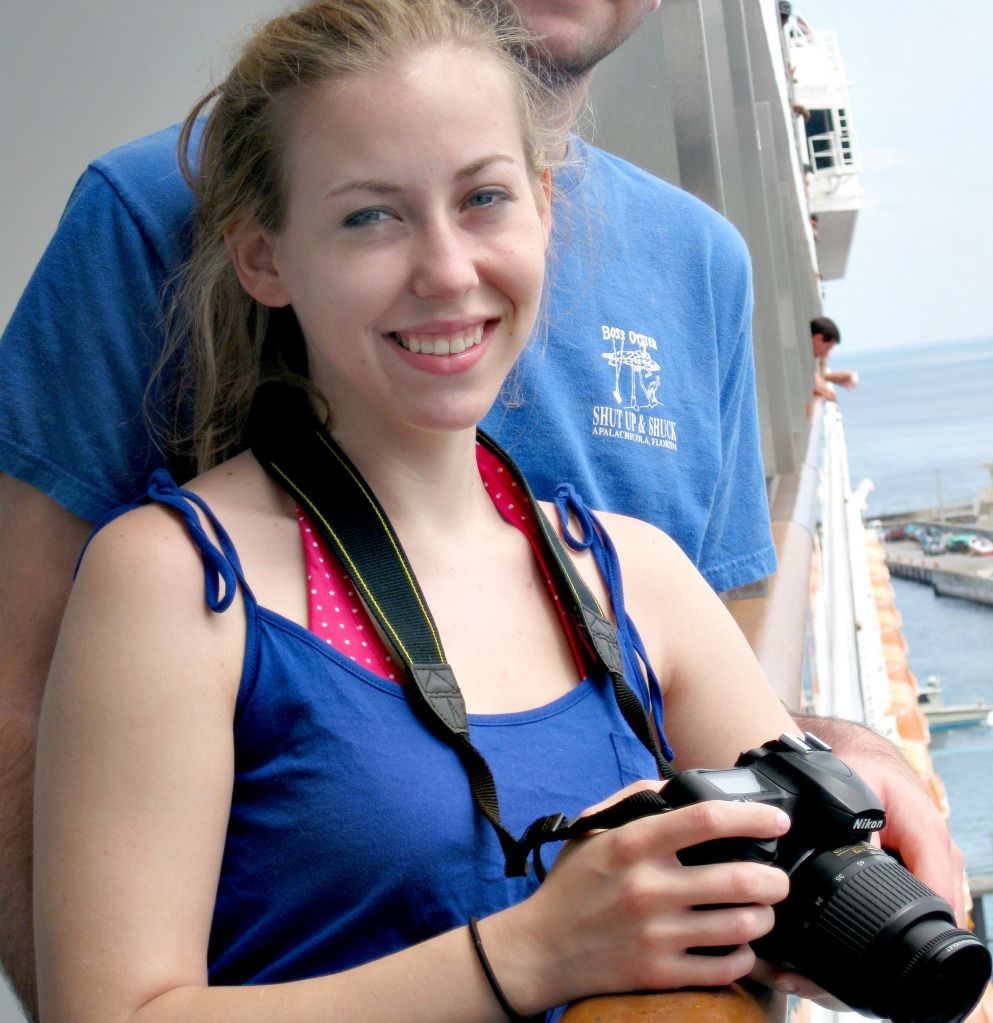 On a Caribbean cruise.
Ways to Save Money

Groupon.  Oh yes, I Groupon starting a few weeks before I am to arrive in my destination.  For this last trip to Miami, I purchased a Groupon in advance and used Groupon Now! to score delicious multi-course meals at seafood restaurants.
Get at least a mini kitchen in your hotel room.  You can get a few grocery items, bring back leftovers, and then you can save a little bit of money so you're not always eating out whenever you're hungry.  This is especially important if you are like me and require breakfast practically as soon as you wake up.  I get some fruit, bread, OJ or something for the mornings.  If a hotel room with even just a fridge and a microwave isn't feasible for you, you can at least get water, fruit, bread, and a few other snacks of the like.  
Eat lunch.  I mean, you're going to eat lunch because it's just natural to be hungry around midday and nourish yourself -- especially when you're doing a lot of sightseeing.  But, if you haven't already noticed, it is always more expensive to eat dinner than eat lunch.  The dinner menus are just pricier regardless of where you are in the world.  So, consider going out for fancy late lunches instead of dinner.
Staying Smart & Staying Safe
Gypsies.
 I know this incredibly
not
 politically correct and I apologize immensely for it, but in Europe that is the name of the population that I am referring to in this paragraph.  Gypsies
do
 exist, my friends. They are very sneaky.  It's important to make sure when you're out and about doing your touristy thing that you are being smart.  By smart I mean, avoid using backpacks.  If you need to wear backpacks (like I do because of my camera gear), use locks.  It's annoying to have to lock and unlock whenever I want to change lenses, but, especially in crowded, touristy areas, people have had things stolen out of their backpacks, pockets, etc because they simply weren't being smart.  My husband always packs a certain pair of pants that he calls his anti-gypsy pants because they have zippered pockets.  More on outsmarting gypsies and other thieves 
here
.
Be alert.  I am an ultra aware person when it comes to traveling, as you already know from me putting locks on my backpacks.  But I also have been known to bring a storm whistle to carry around my neck and pack pepper spray in my purse.  These might be extremes, but you are going to a new city you've never been before, it's better to be safe than sorry.  Keep your eyes open and be smart.  Don't go down unpopulated side streets and be extra alert at night.
As a woman, it's especially hard because I've heard of women who can be completely safe traveling alone in some countries and other women who have problems in other countries.  I am all for traveling solo sometimes because I think it's a grand adventure and you can really discover a lot about yourself, but there is a reason there are constant cautions against it.  Stay safe, be smart, and also note the cultural customs in your destination.  Do you need to pack certain clothes to maybe cover up your body more?  
Here
 are more tips for women traveling solo.
Staying Healthy
Prevention exercises.  
If you're going to do a lot of traveling that requires sitting down (long flights, bus tours, etc) make sure you do some leg exercises and walk around!  This is 
incredibly
 important.  Especially if you are a smoker, have a poor diet, or are on birth control!  Deep vein thrombosis (DVTs, aka blood clots) are 
fatal
.  I scare you because it's true.  There are way more deaths by DVTs than the medical profession want, and it doesn't matter what age you are.  I don't know if you heard in the news about when Serena Williams had a pulmonary embolism (the result of a DVT) and had to undergo emergency treatment?  Link 
here
.  Just get up and walk around every so often, do some little leg exercises, and stay hydrated!
Drink bottled water.  
Regardless of where you are going, it's just safe to go ahead and drink bottled water.  Even if the water is sterile, the make up is different than what your body is used to at home.  You might not get a virus, but you could still have a pretty upset tummy.  More on staying healthy 
here
.
Planning for Future Trips
Join rewards/skymiles programs.  It may not be instantaneous when you can reap the benefits, but every once in awhile it can be advantageous.  Just because I have Marriott Rewards, I get emails about deals, savings, packages, specials, etc that I can use.  Sure I have a nonvaluable number of points, but I have access to specials I wouldn't necessarily know about otherwise.  I also subscribe to Delta airlines emails and get emails about when their offering low airfares to various destinations.  Another perk?  You can get check in and out easier, you may qualify for upgrades, Wifi, and other perks that can make your trip a little bit nicer.
Thanks for reading!  Happy travels!