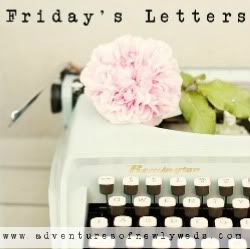 Dear David's Bridal, I love you. You just made me the happiest bride in the world and eliminated my stress about having to lose lots of weight in 11 weeks when it's already nearly impossible.
Dear medications, you make losing weight nearly impossible to the point that I almost decide to call my doctors to tell them I'm getting off and there's nothing they can say about it, BUT thanks to David's Bridal, you will still be in my life for a little bit longer.
Dear mom, thank you for going with me to David's Bridal, to many wedding appointments, and just being a rock in my life. You. Are. Awesome.
Dear exam three, I had every intention of punching you square in the face this morning, but you proved the stronger one and practically punched me in the face. But, you will be alone, because I have one month to train my brain to punch exam four square in the face and then some.
Dear Shelby, you are adorable. So is Callie (who is adorably perched up on my computer desk thinking she is looking out the window - see photo below). And so is Liam, who is still the best snugger on this big green.and.blue earth.
Dear Duncan, 77 days. No, I am not counting.... my phone is ;) Your positivity, dreams, and unconditional love for me continue to inspire me to be an awesome wife --- now I just need to figure out what that even means. I'll probably get there one day. And in sixty years, we'll be like your Grummies and Granny in Scotland.
Grummies -- "wow, look at all those cows, Jean!" (having spotted at least a hundred cows in a pasture) Granny -- "Hamish, I don't see any cows."
Grummies -- "Oh, Jean....."
Ah, we still chuckle to this day.
Dear iPage, after months of tedious and exhausting back and forth with Google, I am happy to announce that my website is finally up and running! Thank you, thank you, THANKYOU iPage. You are my new best friend.
Dear blogosphere, it's always so wonderful getting to know you. =) I loved reading each and every comment about all of your fabulous creativity. I was amazed at how much originality and talent it sounds like is out there.
I have thoroughly enjoyed linking up with
miss Ashley over at Adventures of Newlyweds
(have you checked her out yet?)!! I'm sure many of you have already been acquainted with the lovely lady who gets to just travel all around the country with her smart hubs!